Ceramic Stud Earrings - Gold (multiple styles)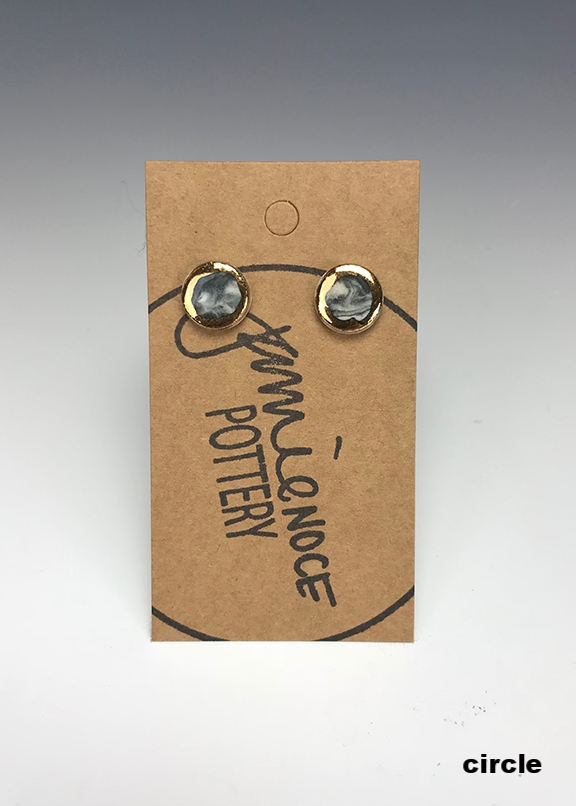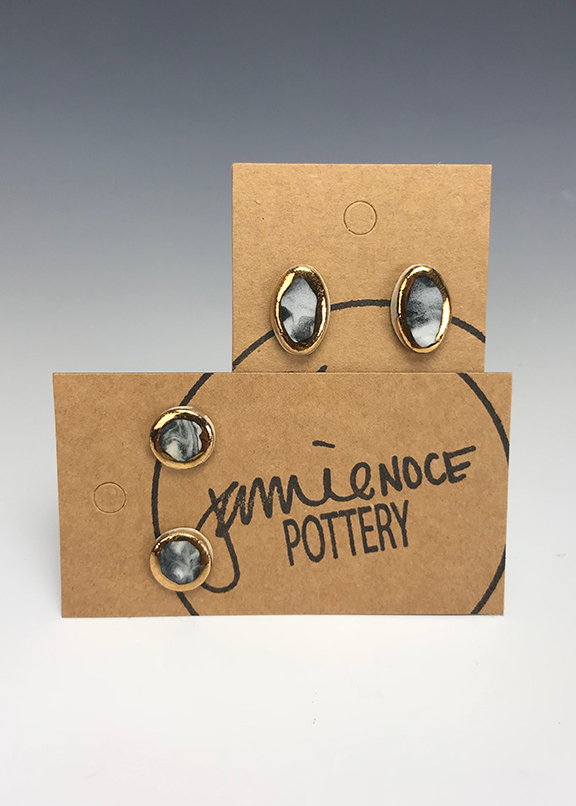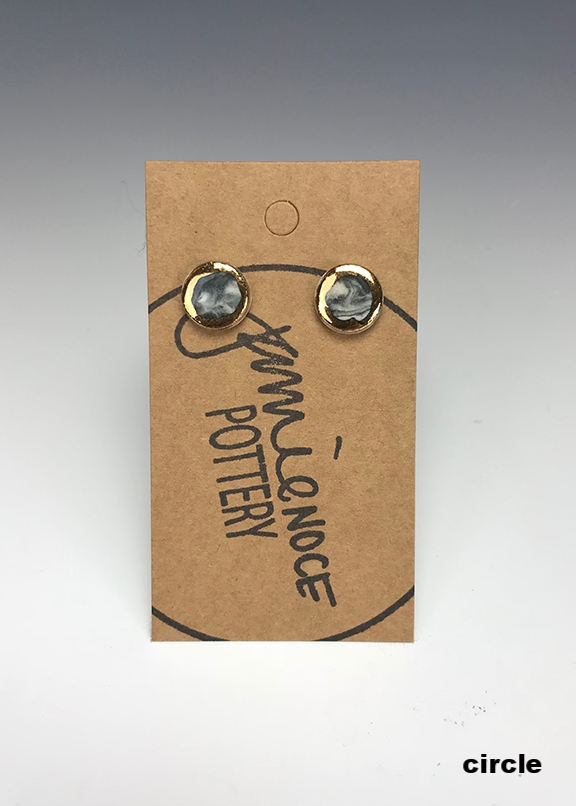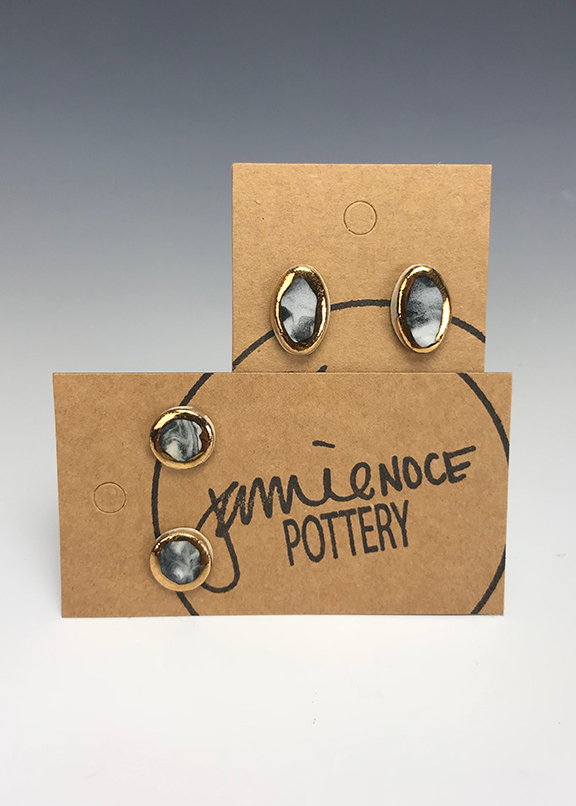 Ceramic Stud Earrings - Gold (multiple styles)
Handmade Porcelain Stud Earrings- Gold
Perfect for a dressy night out!
Each pair features a unique marbled black and white slip design. They are finished with a high gloss and then dressed up in gold around the edges.
Comes in two shapes, mini circles or larger ovals.
Circles measure 1.2cm in diameter
Ovals measure 1cm wide x 1.5cm long
Each pair is mounted on stainless steel earring posts, and a butterfly backing.
Each pair is handmade and no two single earrings will be the exact same.